---
Member of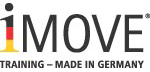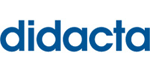 Qualification of Technical Teachers and Instructors
For DrKoernerConsult, training personnel means optimum educational qualification for the teaching staff (Instructor/Trade-trainer/Vocational school teacher and specialised Subject teacher) and is oriented toward their qualification requirements.

For this, a modular-based seminar has been conceived, adapted and successfully applied in many countries.

The focus is the orientation on "Fields of Activities" of personnel to be trained and this approach is supported by modern teaching methods such as blended learning.

In addition, DrKoernerConsult offers study tours and observational study missions to Germany for foreign qualified employees and teaching staff for vocational education and training. The program is arranged to meet individual requirements.
Focus:
Orientation on subject & teaching
General teaching and communication skills
Master teaching situations in classroom and workshop
Define learning objectives and learning contents
Determine conditions of teaching and learning
Master examination procedures
DrKoernerConsult is experienced in pedagogical training of teachers and instructors. They become multipliers in their respective trade area.
---